About us
Handan Hengjie Fastener Manufacturing Co., Ltd. is located in the national standard parts distribution center-Fuqiang North Road, Yongnian District, Handan City, Hebei Province. at present, the company's main products are anti-seismic brackets, anti-seismic accessories, aluminum mold accessories, special-shaped parts one-stop procurement. In recent years, the company has seized the opportunity to grow and become a comprehensive enterprise integrating production, R & D, warehousing and sales in the standard parts industry. The advanced management concept has injected the driving force for the company by leaps and bounds, and the success of corporate management is the eternal theme and the backbone of the win-win culture of cooperation. Only by the integration of management and culture can we move forward steadily. Enrich the team of middle-level leading cadres of the company with advanced cultural ideas to make it a vibrant, capable and efficient leadership team, and build our brand to become a world brand with our ideas and ideas of the Qiljie people. Now Qierjie has 150 employees, including 15 R & D personnel, 45 professional and technical personnel and 4 registered trademarks. In 2018, in order to better serve business customers, the company spent a lot of money to build a more convenient and efficient one-stop procurement platform (Qierjie e-commerce procurement platform) to be recognized by the majority of customers and promoted in Alibaba and online. Project bidding has a strong advantage. The company has rich experience in exhibition operation.
Product display
Basic information
CompanyHandan Hengjie Fastener Manufacturing Co., Ltd.
Mobile13363018939
AddressFu Qiang Bei Lu, Linyi Guan Zhen, Yongnian District, Handan City, Hebei Province, 100 meters to the east.
Websitehttp://www.jyw361.com/
Business scopeAluminum mold accessories, special-shaped parts accessories, anti-seismic brackets, anti-seismic accessories, building accessories
Contact us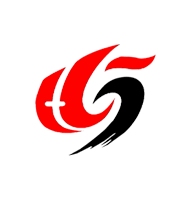 NameManager li manager
Telephone86-17752956676
Emailadmin@qejfastener.com
Jobmanager